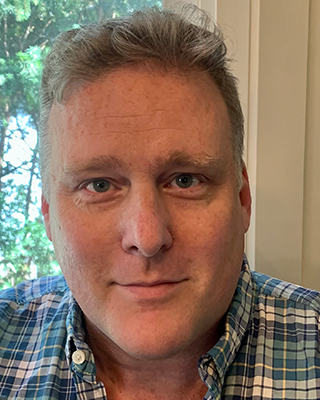 Brent Jarden
Registered Social Worker, OCSWSSW
---
I have more than twenty-five years of experience providing mental health services to children, youth, adults, and families. I completed my Master's in Social Work and am a registered member in good standing with the OCSSWSW.
Before transitioning into private practice, I was an Outreach Crisis Worker for fifteen years and a clinical therapist in an outpatient mental health clinic for more than ten years.
I have years of experience working with criminally-involved youths. I have significant experience providing treatment to minors who were involved in sexually offending behaviours or engaged in fire-setting behaviours. While these issues frequently require broader community intervention, I am happy to consult to determine if private therapy to address concerns is an option for your family.
My clinical interests are anxiety, depression therapy, stress management, and trauma for adolescents, youths and adults. In addition, I have greatly enjoyed working with people seeking therapy to address issues such as:
self-acceptance,
self-care,
boundaries,
and assertiveness.
In my experience as a therapist, I also became familiar with working with people interested in attending therapy and counselling to understand themselves better.
Whatever your reasons for seeking treatment, I feel confident that we can create a collaborative plan to address your goals in a way that works for you.
As a seasoned therapist, I create a supportive space to discuss worries and concerns where you feel heard, understood, and not judged. I approach each therapy session with a warm and empathetic attitude and focus on identifying my client's strengths and resilience.
I have trained and feel comfortable offering different therapeutic modalities, such as CBT, narrative therapy, trauma-informed therapy, and Unified Protocols for Trans-diagnostic Treatment. I typically provide an eclectic mix of interventions and tailor my approach to the client's needs.
My wife and I are both lifelong residents of Burlington. For the past twenty years, we have been lucky to live in the beautiful downtown core. I enjoy cooking, entertaining, reading, and travelling in my spare time.
Depending on the client's preferences, I currently offer virtual or in-person therapy.
Start living a more mindful life today.
Sign up below to receive the latest news from Margarita Rabinovich!