About Margarita Rabinovich
---
Margarita is the sole owner and operator of Margarita Rabinovich, RP & Associates.
Margarita is a registered psychotherapist (CRPO -College of Registered Psychotherapists in Ontario) in Burlington, Ontario. I completed my university studies in Psychology in 1992.
Before starting a full-time online private practice, I devoted close to thirty years to the non-profit and mental health services organizations offering mental health therapy and counselling. For close to 15 years, I have provided clinical supervision to advanced university students, clinical consultations to mental health and trauma therapists teams, and complex trauma and mindfulness workshops across Canada and South America. I currently continue to offer online clinical supervision to other registered psychotherapists in independent practice or qualifying registrant.
In my personal life, I have experienced multiple grief and bereavement of very close people. I have also left places and people that were significant reference points in defining my identity and sense of self. These experiences have profoundly contributed to my personal growth, transformation and down-to-earth confidence, and empathy as a grief therapist.
My experience of being a grief counsellor and trauma therapist taught me that finding relief for the symptoms is one step in stepping forward into the rest of your life. It's the beginning of the journey, not the end. I am always grateful for witnessing the evolving growth of my clients who feel more empowered to live a mindful and meaningful life by the end of therapy.
I had the opportunity to travel, live, work and train in different countries around the world. These experiences gave me a more compassionate understanding of the richness inside the shared human experiences of grief, bereavement, trauma, and mental health suffering, interwoven with inspiring stories of joy and hope.
Mindfulness therapy and a non-judgmental and seasoned mental health therapist can help uncover our inner wisdom and inner capacity to heal the emotional pains resulting from grief, significant losses, and challenging life circumstances. I also offer online, and in-person Mindfulness Meditation Retreats to individuals and teams.
I settled in the beautiful city of Burlington in Ontario, Canada*. I spend precious time hiking and contemplating the evolving beauty of nature, reading, listening to music, mindful photography, painting, writing, and enjoying a regular yoga and meditation practice. Self-care and long-lasting friendships are a high priority in my life. I report daily to the CEO of my private practice, my cat Alice in Wonderland.
I am also fluent in both English and Spanish.
If you are interested in my offerings or have any questions, please contact me at margarita@mindfulnesstherapyservices.ca. Even though my main office is in Burlington, Ontario, I offer online therapy and counselling services in English and Spanish anywhere in Canada and International regions.
*The city of Burlington acknowledges that the land on which it sits is part of the Treaty Lands and Territory of the Mississaugas of the New Credit First Nation.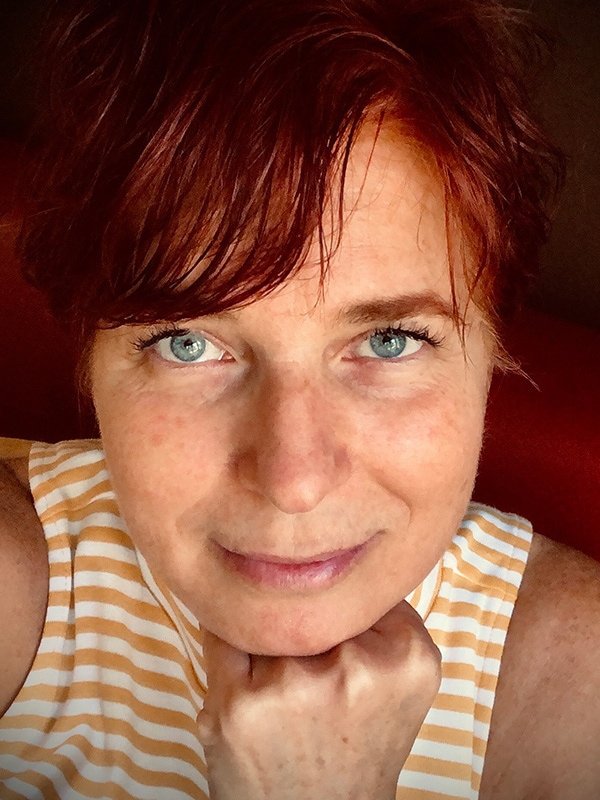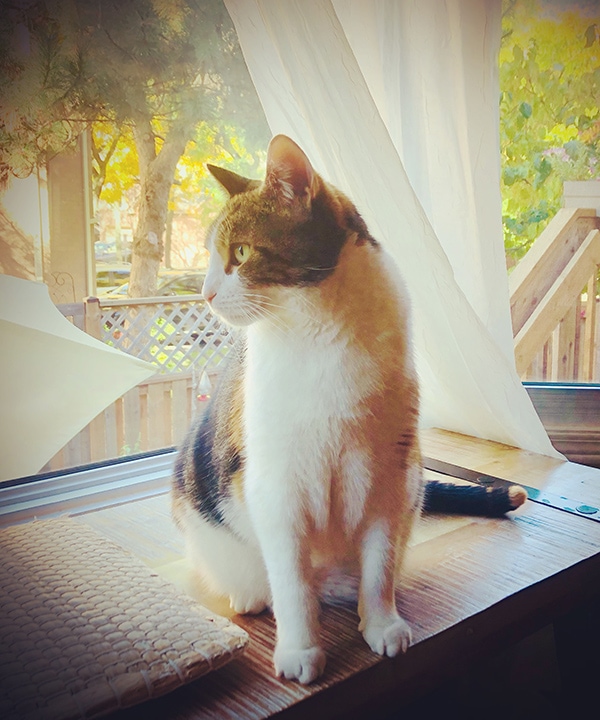 Training
Margarita Rabinovich has been fortunate to have multiple and diverse mentors and teachers who gave her the opportunity to learn and train in a variety of modalities in therapy and clinical supervision:
Core Conflictual Relationship Therapy
Acceptance and Commitment Therapy (ACT)
Complex Trauma-Based Therapy
Emotion Family-Focused Therapy
Solution Focused (SFT) and Brief Therapy
Cognitive Behavioural Therapy
Transformative Mindfulness Meditation Interventions
Consciousness Medicine Level I & II
Internal Family Systems (IFS)
Margarita has trained in Hatha Yoga. Margarita is a seasoned Vipassana/Insight Meditation practitioner.
Margarita has developed a passionate interest in the Therapeutic Integration Work for people who have had a Psychedelic Experience.
Start living a more mindful life today.
Sign up below to receive the latest news from Margarita Rabinovich!